We all encounter struggles, especially around times of transition in our relationships and families.   It is often very difficult to figure out how to care for our children, nurture the relationship with our partners and attend to our own well being.  If you find yourself feeling burnt out and overwhelmed, you are not alone.
Sarah Leitschuh Cou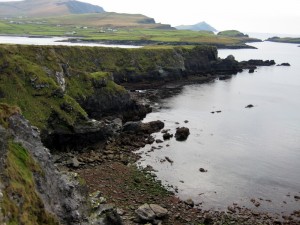 nseling, PLLC supports individuals and families in developing the skills to manage difficult emotions, transitions and relationships.  I provide therapy services, groups and educational workshops that empower clients.
Therapy/Counseling
As a Licensed Marriage and Family Therapist, I am able to provide support to individuals, families and couples.  I have a special passion for working with parents (individually or as a couple) and families.
If you or your child become my client, I will work with you to identify what type of support you need.   Some clients need their counselor to listen and softly encourage them while others may need a counselor who challenges them and holds them accountable.
Please visit the Counseling page to learn more about my approach to counseling.   You may also wish to visit one of the  counseling pages specific to the type of counseling you are interested in:
Child and Adolescent Counseling                               Counseling for Parents
Counseling for New Parents                                          Family Counseling
Workshops
Visit the Workshops page to learn about upcoming opportunities to attend a workshop offered by Sarah Leitschuh Counseling, PLLC
Resources
Request a copy of Sarah's article about children's mental health.  It's a quick read, informative and totally free.
Visit Sarah's blog to read posts about children, parenting, mental health and self care.
Stay Connected with Sarah Leitschuh Counseling, PLLC                                            Subscribe to receive Sarah Leitschuh Counseling, PLLC's newsletter and receive access to helpful articles, resources and updates on workshops.   The newsletter comes out once every 1-2 months.
Sarah uses social media to help share links to interesting articles, resources, inspiring quotes and updates about her workshops and services.   Feel free to follow Sarah on the below social media sites to receive this information.
Click here to follow Sarah Leitschuh Counseling, PLLC  (@SarahLeitschuh) on Twitter.
As you visit the areas of my website, I invite you to contact me if you have any thoughts, questions or concerns that are not addressed.
Contact Sarah at 952-457-2322 or Sarah@SarahLeitschuhCounseling.com