Sarah Leitschuh Counseling, PLLC is has moved to Eagan!  As of 4/1/15, all appointments are being held in Eagan.    Below you can see pictures of the transformation of my new office space.
May 2015!   The office has come together very nicely and it feels like I've found the right place for everything.   Here are the most recent pictures.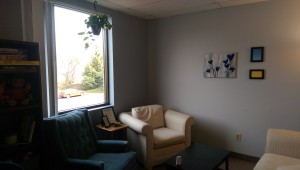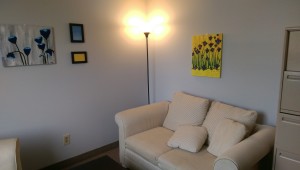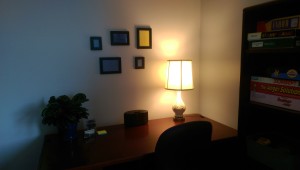 On 3/1/15, we moved furniture into the Eagan space.  I still need to hang the pictures, but things are coming together!  I'll post more pictures at the beginning of April when I stop moving items between the two offices and everything finds it's permanent home.
The pictures were taken the third week of February.   The top picture is my office space and the second picture is the waiting area.
Below are some pictures taken of the construction on the office in January.   We can't wait to see the completed project.