Summary
As a Licensed Marriage and Family Therapist, I provide support to individuals, families and couples. I have a special passion for working with children and their parents.  I also enjoy working one-on-one with adolescents and adults.
Click here to read more specifically about my work with:
Self Care Psychoeducational Group
Emotions & Me! Psychoeducational Group
A strong therapeutic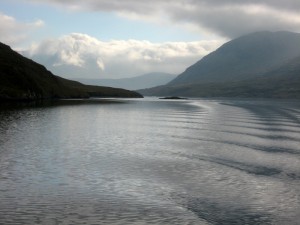 relationship is an important part of making counseling effective.   It is important that you feel comfortable with your therapist and that you sense that you will be able to trust your therapist.  I offer a free 30 minute consultation for prospective clients, so that we can determine if we are a good match prior to beginning counseling         services.   If we do not appear to be a good match, I will provide you with referrals to other                           professionals in the area.
Once you determine that you feel comfortable with me and want to enter in to a                       therapeutic relationship, we will focus on getting to know each other and identifying things that you want to be different in your life.   The goals of counseling will be different for each client, but we will work together to identify what goals the client wants to work on and how to achieve those goals.   Examples of areas where I have helped clients in the past include:
Improving communication with family members
Identifying and share feelings, wants and needs with others
Managing symptoms of depression or anxiety
Working through and processing traumatic experiences
Managing intrusive nightmares
Implementing family rules and boundaries
Creating safety plans
Making difficult decisions
Identifying and implementing strategies to cope with difficult emotions
Areas of Interest and Experience
Abuse/Trauma
Anxiety
Children and Adolescents
Depression
Families involved with Child Protection systems
Family therapy with children and their parents
Improving communication within relationships
Individual therapy with adolescents and adults
Juveniles involved with the Juvenile Justice System
Play therapy techniques
Relationship conflict
Self esteem
To view the Notice of Privacy Practices for Sarah Leitschuh Counseling, PLLC click below: Notice of Privacy Practices May 7, 2015
Fees
Free Consultation: All prospective clients are invited to participate in a free 15 minute   phone consultation prior to beginning counseling services. This meeting allows us to discuss your reasons for seeking counseling and to ensure that we are a good match prior to starting our work together.  Please be aware that the phone consultation is not a therapy session.
Fees:   Payment for therapy services may be made by cash, check, credit card or HSA debit card.  For clients with Medical Assistance, Blue Cross Blue Shield, Preferred One, Medica, Optum, United Behavioral Health, United Healthcare, Aetna, Selectcare or UCare insurance coverage, I am able to submit claims for  reimbursement to your insurance company and am an in-network provider for many of the plans offered by these insurance companies.   Additionally, I am willing to help you submit for out of network coverage if have another type of health insurance coverage.
I suggest that clients contact their insurance company to verify coverage before beginning therapy services.
I am often asked why a client may wish to pay for services themselves instead of using insurance.  Many clients prefer to pay for therapy services themselves in order to protect their confidentiality.   Most insurance companies require a clinical diagnosis and may request copies of records in order to be eligible for reimbursement. If you do not use your insurance, I am not required to share this type of information with your insurance provider.
Please contact Sarah by phone or at the email address below if you would like a listing of current therapy fees.
Payment: For clients paying for services themselves, all session fees are due at the                 beginning of each meeting. Payment may be made by cash, check, credit card or HSA debit card.    If claims are submitted to your insurance company, the client portion will be billed to you after your insurance company has processed the claim and is due within 30 days of the bill.
Insurance: At this time, I an an in network provider for most Medical Assistance, Preferred One, Blue Cross Blue Shield, Medica, Optum, United Behavioral Health, United Healthcare, Aetna, Selectcare and UCare insurance plans.   If insurance chooses not to cover the cost of a service,  payment is the responsibility of the client.  I can assist you in submitting out of network claims for other insurance companies.
Please check back, as I may begin accepting additional types of insurance soon.
Cancellation Policy: 24 hour notice is required to cancel or reschedule appointments. Cancellations or missed appointments without 24 hour notice will be billed at the full            session rate.  Cancellation fees are the responsibility of the client and cannot be billed to insurance.
If you are considering counseling, you may be interested in the following blog posts:
Why Therapy?  Why Not?  Click here for part one.   Click here for part two.
Contact Sarah at 952-457-2322 or Sarah@SarahLeitschuhCounseling.com