It can be a big step to seek out counseling for your child.  If you are reading this now, I know you have probably tried to help your child on your own and are looking for some extra support. That is what I am here for.   I am passionate about supporting children and parents by offering counseling services and educational workshops.   I will not judge you or your child.  I will work with your family to identify and build on existing strengths.   We will work together to identify your goals in seeking counseling and the best approach to achieving those goals.   We may use a combination of individual (child) sessions, parent sessions and/or family sessions.
Below you will find a list of areas that I have commonly addressed in counseling with children and adolescents: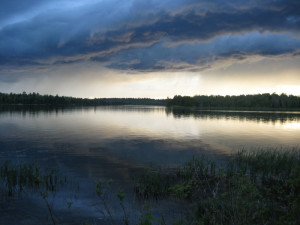 Abuse/Trauma
Anxiety
Communication
Depression
Divorce/Separation of parents
Family conflict
Improving communication within family relationships
Irritability/difficulty managing frustration
Juveniles involved with the Juvenile Justice System
Play therapy techniques
Relationship conflict
School Difficulties (academic, behavioral, emotional)
Social Skills
Self esteem
Emotions & Me! Psychoeducational Group
Click here to read about Sarah's psychoeducational group for children ages 2-5 and a caregiver.
Emotions Mini-Workshops
Sarah is available to offer Emotions Mini-Workshops for small groups of children and teens.  An Emotions Mini-Workshop is a 30 or 60 minute psychoeducational workshop focused on helping children explore and learn about emotions.   These Mini-Workshop topic and activities are designed for the individual interests and needs of your group.  The workshops are ideal for daycare classes, preschool classes, children's clubs and groups, play groups.  Workshops can be designed for groups of toddlers, preschoolers, school age children and teens.  Please contact Sarah to discuss the possibility of offering an Emotions Mini-Workshop for your group.  Sarah can be reached at sarah@sarahleitschuhcounseling.com or 952-457-2322.
Additional Resources
Blog posts that I have written related to parenting and children:
Assessing Your Child's Emotions
Building Your Child's Feeling's Vocabulary
Thinking Outside of the Box:  Creative Ways to Help Children Express Their Emotions (Part One and Part Two)
8 Ways to Show Your Children You Love Them Throughout the Year
You may also want to check to see if I am offering a workshop related to a topic that is of interest to you.  Click here to be redirected to the page listing upcoming workshops.
Free Articles
Free article on children's mental health! Provide your email address in order to receive a free article which provides information on children's mental health symptoms and addresses common questions parents may have about what to expect when                        seeking  counseling for a child. You will receive a copy of the article in your email box within 24 hours.