Being a parent is a rewarding and a challenging job.  Often times, as we become parents we may put so much focus on caring for our children that we forget to attend to our own needs as well.   I offer individual and couples counseling for parents who are looking for extra support for themselves or their relationship.
I am passionate about supporting parents who want to improve their communication and be on the same page as their co-parent in their approach to parenting.
I also enjoy supporting parents who feel overwhelmed by their responsibilities as they figure out how to make time for self care.
If you are a new parent, please click here to read more about the counseling services offered for new parents.
Topics that I have helped parents address in therapy include: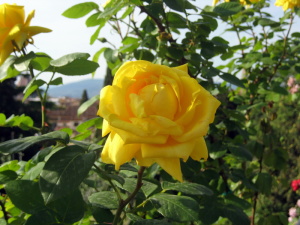 Abuse/Trauma history
Anxiety
Communication with their co-parent or child
Conflict resolution with their co-parent or child
Decision Making
Depression
Families involved with the child protection system
Frustration/Anger
Guilt
Implementing family rules and boundaries
Preparing your child for the birth of a new sibling
Self Care
Self Confidence as a parent
Self Esteem
Self Care Psychoeducational Group
Sarah offers a 4 session psychoeducational group focused on the topic of self care.   This group is ideal for parents who find it difficult to prioritize their need for self care with the demands of their family.  Click here to learn more.
Children, Parenting and Emotions Psychoeducation Package
This package includes 4 psychoeducation sessions focused on exploring ways that parents can support their children in learning how to communicate and cope with emotions in healthy ways.   This package is ideal for families who want a little extra guidance in promoting their children's emotional health, but do not need the intensity of individual or family therapy.  This package is designed for families with children between the ages of 2-10 years old.   Contact Sarah at 952-457-2322 or sarah@sarahleitschuhcounseling.com for more information about this package.
Additional Resources
Blog posts that I have written related to parenting and children:
Self Care: Quotes to Inspire You
Refining Your Approach to Self Care
5 Excuses That Prevent Prioritizing Self Care
You may also want to check to see if I am offering a workshop related to a topic that is of interest to you.  Click here to be redirected to the page listing upcoming workshops.
Contact Sarah at 952-457-2322 or Sarah@SarahLeitschuhCounseling.com